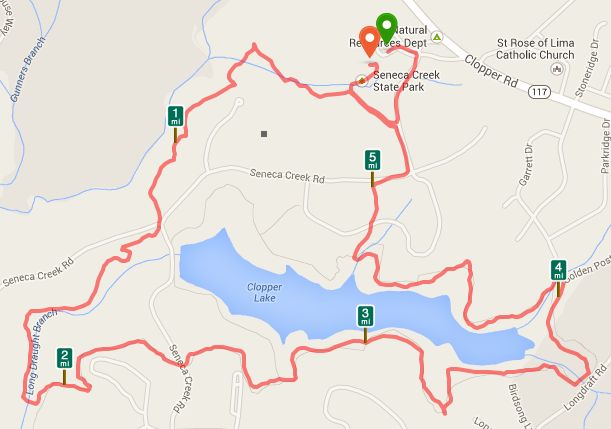 Brrrrrrr! Snow flurries begin as the Seneca Slopes XC race is about to start. It's a hilly trek through the woods, over rocks, roots, and a few muddy swales. At mile 4 I slip and fall; fellow runners pause to check but I'm ok and wave them on as I stagger to my feet, check knee and hand but only find slight scrapes, pick up my cap, and carry on with a loss of only a few seconds.

Arch-nemesis 6-year-old Jason Parks beats me handily today, by more than a minute, as the official results list me first of seven in the 60-64 year old male cohort, 57th place overall behind 48 men and 8 women, with 153 total finishers.

The Garmin GPS and iPhone Runkeeper roughly concur on route and pace.