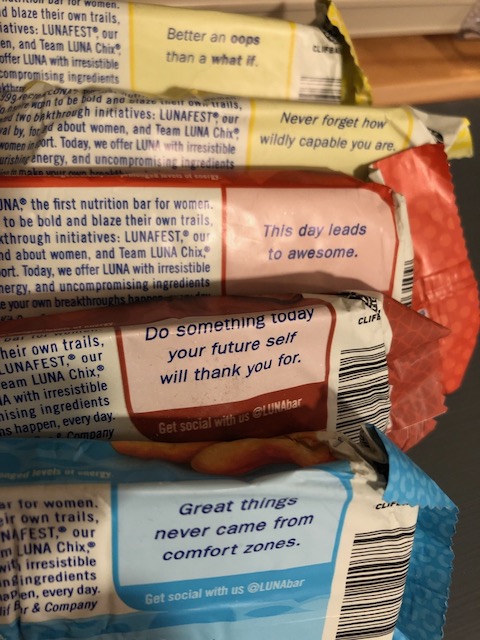 Inspirational thoughts from the wrappers of Clif brand "Luna" bars:
• Better an oops than a what if.
• Never forget how wildly capable you are.
• This day leads to awesome.
• Do something today your future self will thank you for.
• Great things never came from comfort zones.
• ...