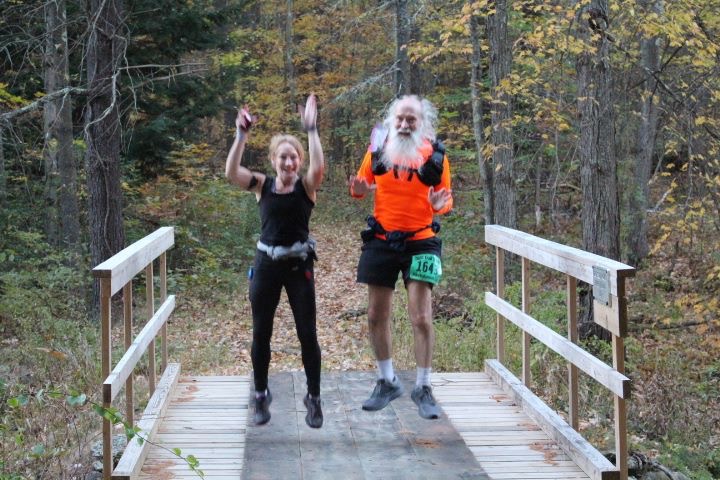 Yes, and so many other wonderful Ghost Train memories!
* "Orange is transformative!" and "Orange you glad you came?"
* Joke:
Son says, "Dad, are we pyromaniacs?"
Dad replies, "Yes, we are, Son!"
* New friends Tiffany Fischer and Astrid Hoyt and so many more ...
* Oreos and Cheetos
* Sharing naughty jokes in the woods
* Ghosts marking the course turns
* Pumpkins carved in diverse patterns, with scented candles
* Big yellow "K "at the 100 kilometer turn around marker
* Runner, 7 weeks pregnant, names her baby "Blueberry" for its size!

Roadkill suggests to the RD that next year's Ghost Train theme song should be the classic Beastie Boys piece, slightly modified to read "No Sleep till Brookline!"